Refuse Collection Schedule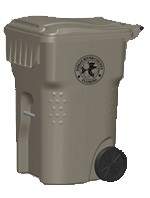 Refuse is collected in Arbor Trace one day a week. Household waste, recyclables and lawn waste are collected on Tuesdays.
The presence of waste containers and lawn debris is unsightly but necessary. To minimize the number of days waste is present at the curb, the Board of Directors has adopted a Refuse Disposal Policy.
Refuse containers and lawn waste shall not be placed at the curb until the evening prior to a scheduled pick up or the morning of the pickup.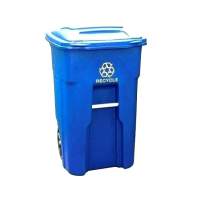 Curbside Recycling
Indian River County provides residential curbside recycling collection for all residents. Recycling services are included and paid for through your Solid Waste Assessment. Therefore, with or without garbage service, recycling is picked up curbside at no additional cost to you. IRC encourages our residents to Recycle.
If you decide not to subscribe for residential garbage collection, you may put out recyclables curbside for collection and you won't receive a bill for this service.
Put bin within 5 feet of the curb on your collection day (Tuesday).
Plastic Container # 1 - # 7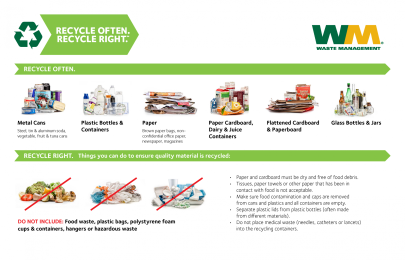 Newspapers & Inserts
Glass Containers (Brown, Clear, Green)
Phone Books
Aluminum Cans, Foil, Pie Plates & Trays
Envelopes/Junk Mail
Steel Cans
Office Paper
Aerosol Cans (No Household Hazardous Waste
Shredded Paper (Place in Clear Plastic
Bag
Aseptic Packaging (Juice & Milk Cartons)
Catalogs/Magazines
Brown Paper Bags
Other Paper Products (Cereal/Food Boxes, Pizza Boxes, Soda & Beer Boxes
Corrugated Cardboard (Flat – No larger than 2' by 3'
Indian River County's Convenience
Household hazardous waste items are accepted at all five of Indian River County's Convenience Centers plus the Landfill at no charge. Those items accepted are:
Aerosol Cans
Batteries – Household and Automobile
Electronics – Computer, Printer, & Accessories
Fluorescent Light Bulbs
Paint Cans - Not to exceed 5 gallons
Pesticide, Insecticide, and Fertilizer
Propane Tanks – Up to 20 lbs.
Sharps – In closed Container
Used Motor Oil – Filters & Antifreeze
White Goods/Large Appliances:
Stove, Refrigerator, Washer, Dryer, Dishwasher, Etc.
Drop off Closest to Arbor Trace
950 1st Place,
Vero Beach, FL
Open 7 am – 6 pm
Closed Tues & Weds